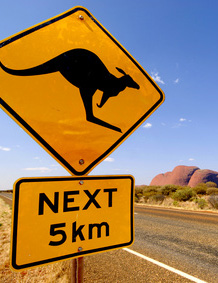 We welcome you to the website of Australian Immigration Solutions, your specialists for all queries relating to immigration to Australia and the associated visas.
Are you one of those people? - You have been to Australia and experienced its great landscapes, its perfect climate, the laid-back nature of Australians, its modern cities. And now you are longing to return "down under" and live and work there permanently or at least temporarily? Or are you in Australia at the moment and looking for ways to stay here permanently?
Australia has always been and still is a country of immigration; every year the Australian Government issues tens of thousands of permanent or temporary visas.
We are happy to assist you in applying for the right visa for Australia, whether it is a working visa, business visa, partner visa, student visa, working holiday visa, or simply a tourist visa. We will attend to you personally and assist you into a new and exciting life in Australia.
If you are already in Australia, we are of course equally happy to assist you, for instance if you have questions regarding your current visa, its validity period, its conditions, or its cancellation.
Last but not least, we can also assist you in obtaining Australian citizenship.